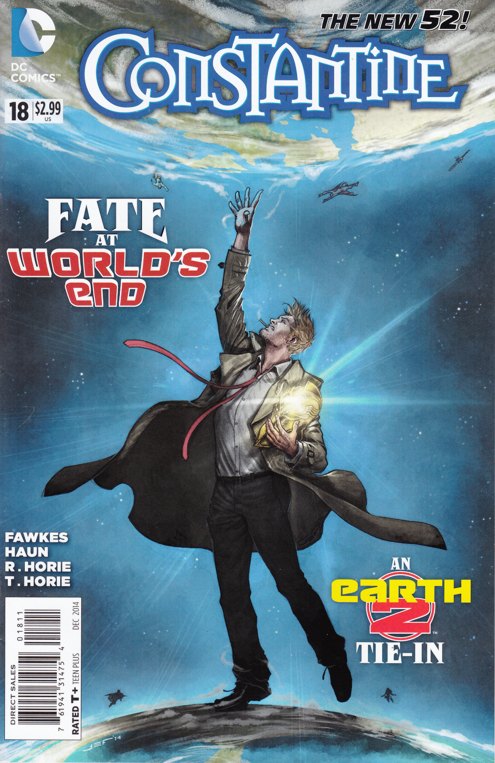 I can't believe Constantine won't be allowed to smoke in his new show on NBC. I bet he doesn't get to say "cunt" either. Lame.
I should probably wait to do this commentary after Constantine airs this Friday but it was next in my stack and who am I to argue with The Stack? Somebody probably organized these comic books to be read in the most entertaining order. Or somebody just pulled them out of a paper sack and shoved them in a drawer. Who can remember what somebody was thinking two weeks ago?
I always think of my past self as some other person. It makes it easier to deny responsibility for all of those horrible things I did as a teenager.
I bet if I had psoriasis, I'd never get anything done. The skin under my sideburns is patchy and flaky right now and I just spent the last fifteen minutes carefully picking flakes out of my sideburn and carefully examining each one's size and texture. Nothing compares to the feeling of slowly pulling a flake of skin from one's scalp (or cheek or whatever!), being careful so it doesn't break apart as you drag it through your hair, admiring it's size, and then, if it's big and beautiful, weirdly keeping it on the windowsill near your shaving mirror for months. That may or may not have been a favorite hobby of mine in junior high.
That previous paragraph was all just speculative fiction for your enjoyment. I never really did any of that! Ha! Ha ha! Heh heh. Yeah.