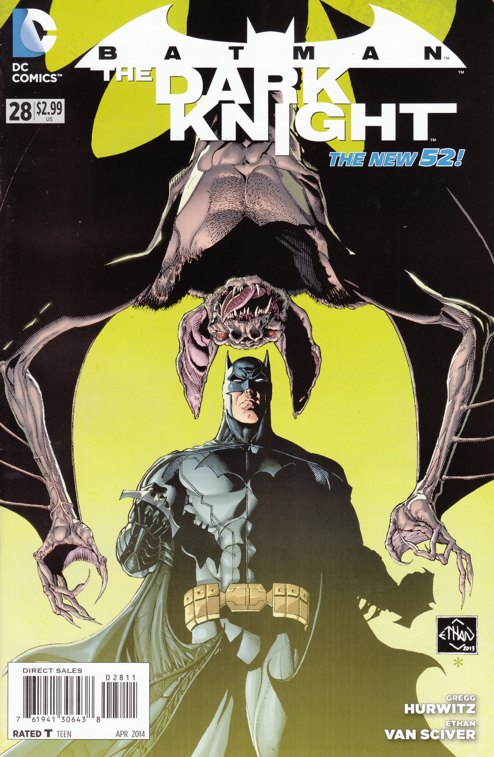 Oh. So we're really not done with Man-Bat stories yet?
Man-bat must really speak to writers. Do they see the name and think, "Whoa! That's like Batman in reverse! I bet I can write a story that compares Man-Bat's twisted sense of right and wrong with Batman's sense of right and wrong which will cause the reader to question how the two character's methods are really any different! Is Batman really a caring guy or is he, like Man-Bat, simply a monster of the night? Or this could wind up being a love story. I hope, at the very least, Batman acknowledges how stupid the character of Man-Bat is. I bet Alfred will make some kind of cutting remark that sounds like he's making fun of Man-Bat but he's secretly criticizing his boss! That will be so funny that I am laughing about it already.
Once again, Gotham's streets are littered with dead people drained of blood with bat teeth marks all over them. The first person Batman questions is Dr. Kirk Langstrom because that idiot created this formula that is causing dozens of people to lose their fight with sudden non-existence.