I thought this was a nice reverse image of last issue's cover. The surprise twist was merely Mera and Aquaman being subjugated.
I still don't know who this new king of Atlantis is and Johns isn't giving anything away on the cover! Is there a God of Ice? And does he resent rising world temperatures which don't simply destroy his domain but hand it over to the King of the Seas? Before anyone understood the reason water turned to ice and ice turned to water, people must have believed a God was doing it, right? So that's this guy on the cover! If I understand how Gods work, then Zeus and Thor and Yahweh are just names for scientific processes that are not yet understood. Oh, and also to get oppressed people to not mind being oppressed so much because there's so much awesome sauce to be had in the afterlife.
This issue begins with Aquaman summoning a gigantic underwater flea named Topo that I'm sure was created in the Silver Age and was really super goofy.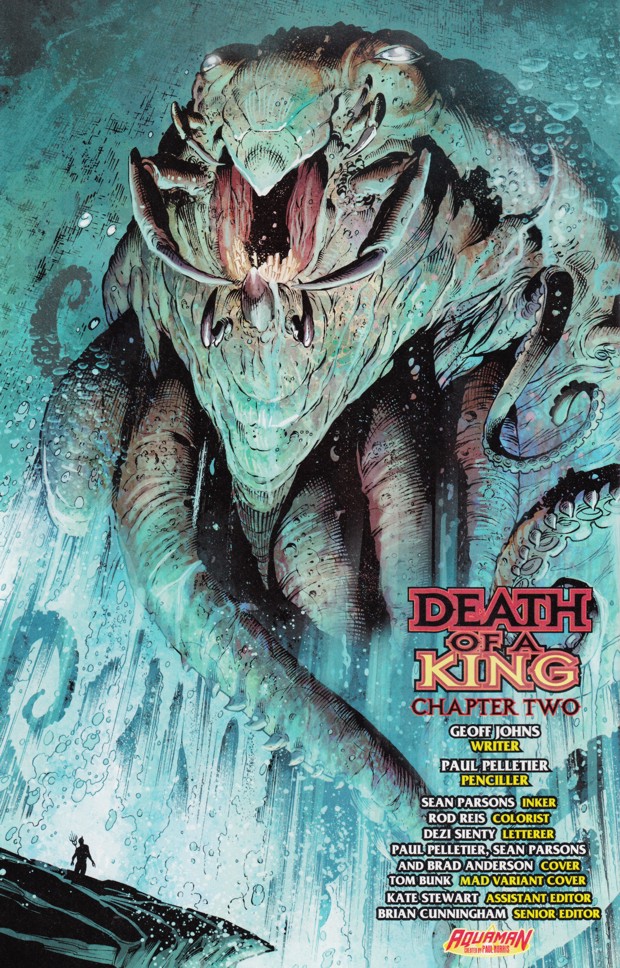 Waking this thing doesn't seem like Aquaman's best idea.