This comic book should have been cancelled when Adam One was killed at the beginning of time.
Not that I want this comic book to be cancelled! It's one of my favorites! It's just that time is different now thanks to the flame-headed people switching everything over to the Magenta Timeline. Although if I really dug into my DC Fanboy Logic Vaults, I can make excuses for anything. And this one is easier than most. Just make Merlin somebody else! Perhaps since there was no Adam One/Merlin, Mordred founded the Demon Knights for his own reasons and they have no connection to anything called Stormwatch at all. They're just a bunch of misfits that joined together through the machinations and manipulations of some dick wizard. Oh wait! That's exactly how it happened with Merlin anyway!
So see? Changing the timeline hardly means changing the current action in most books. But I wonder if there is now an Earth Prime and an Earth Prime Magenta? That's probably the best way to sort Stormwatch and the rest of the Earth Prime books now.
At the end of last issue, Cain was about to raid Themyscira and Savage was about to raid the Demon Knights' camp.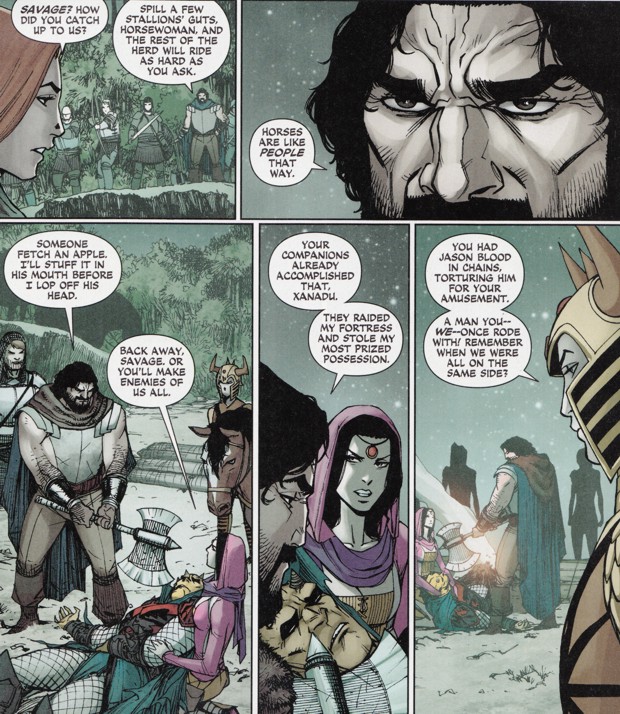 Vandal Savage is crying out for a hug. He's just acting out because he hasn't been included.