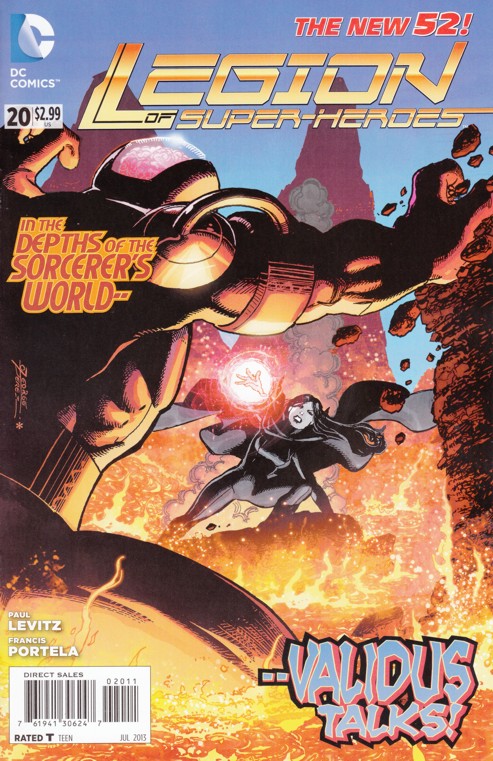 But he's just a monstrous baby! I wonder what his first words will be?!
I don't do a whole lot of photoshopping on the comics these days and when I do, I don't usually point it out. I'm only pointing it out this time to say this: whenever an image is photoshopped here on Eee! Tess Ate Chai Tea, I'm the one who did it. In some ways, I don't use Tumblr correctly although if you're reading this on Blogspot, I'm using that super correctly! Today I reblogged a quote by Bill Watterson because it was simply too reflective of the way I've lived my life to not repost it. Plus, Bill Watterson. Greatest comic strip comic ever. And that includes Charles Schultz and Berkeley Breathed. That isn't to say those two guys weren't also geniuses but to show how much of a genius genius Bill Watterson is. My point is that about 99.85% (I did the maths!) of this blog is written by me, photoshopped by me, and scanned by me. That doesn't mean I'm claiming I do all the DC art and writing! Sheesh! Stop being such a devil's advocate nerdgirl!
It's probably also why I only have like 8 Followers and zero sugar parents.
Somehow the phrase "sugar parents" disturbed me and that led me to thinking about last Sunday's Mad Men. While watching it, I actually said, "No wonder Don Draper is so screwed up!", paused for a second, and then said, "Besides the dozens of other reasons!" Such a good show.
Speaking of good entertainment, I should read something besides Legion of Super-heroes! "Oh! Burnzinga!" he burned, speaking of bad entertainment like Legion of Super-heroes! Ha ha! Double burn!
Now I feel bad for overly criticizing the Legion of Super-heroes. I shouldn't judge so harshly! They're from the future. They don't know how to entertain 21st Century audiences. All of their funtime punchlines are lost in a slew of future speak. Slew means vomit, right?